Working together on tomorrow: Bose premium sound is now part of Qualcomm's Snapdragon® Digital Chassis™ ecosystem.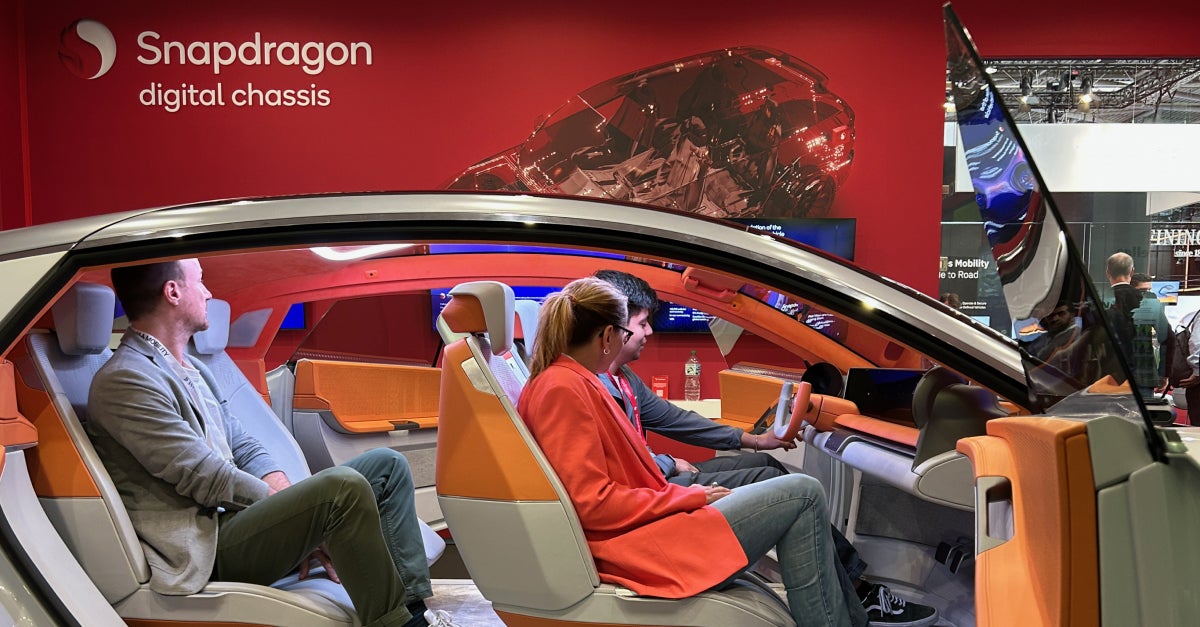 Thanks to a new flexible delivery strategy and collaboration with Qualcomm® Technologies, Bose premium sound can be seamlessly integrated into the Snapdragon® Digital Chassis™ ecosystem.
At the recent IAA MOBILITY show in Munich, Germany, attendees got a front-row seat to hear how this collaboration provides carmakers the opportunity to easily add Bose premium sound experiences to their future vehicles. The key benefit of this integration is that the audio tuning is executed completely on the next-generation Snapdragon® Cockpit Platform in the vehicle versus the traditional method of being housed in a dedicated DSP chip inside a Bose-sourced amplifier.
Snapdragon and Qualcomm branded products are products of Qualcomm Technologies, Inc. and/or its subsidiaries. Snapdragon and Digital Chassis are trademarks or registered trademarks of Qualcomm Incorporated.