How a small car with big sound is helping six aspiring Nashville musicians break into the industry.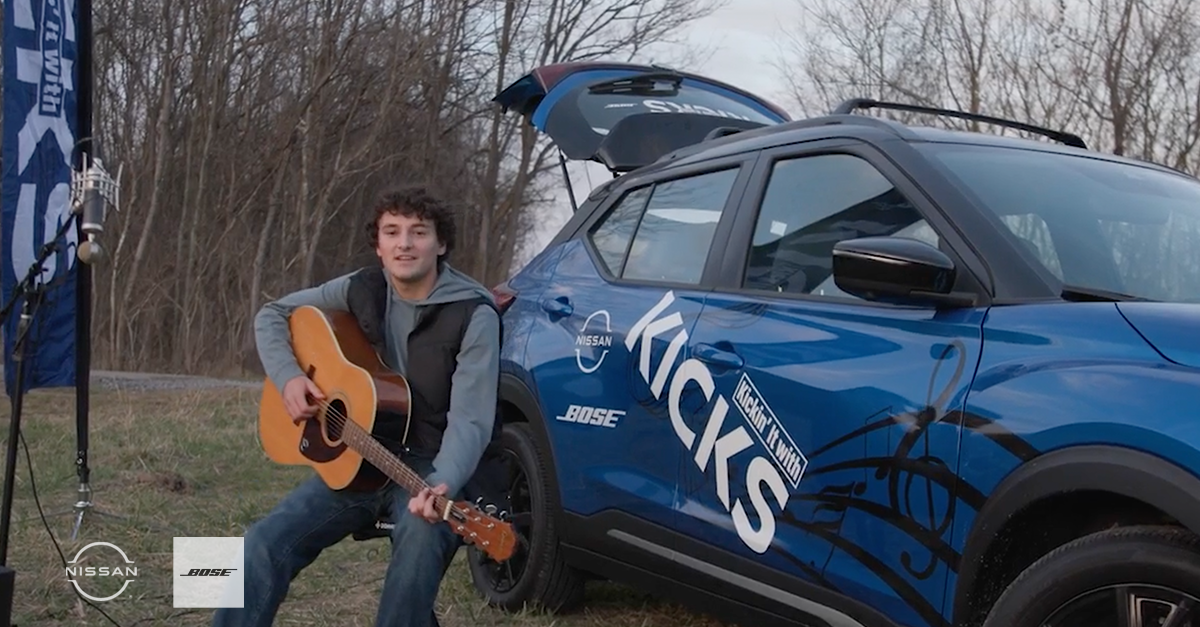 Bose and Nissan are teaming up to give six Nashville music students the opportunity to break into the industry by creating their own music videos with the "Kickin' It with Kicks" campaign. Those selected are provided with a branded Nissan Kicks and a Bose portable speaker and asked to record memorable performances around the city. Nissan employees will then vote for their favorite, with the winner receiving $1,000 toward their education.
This month's winner is Zander Jett, a singer-songwriter whose songs find their way into the hearts and lips of everyone that hears him play. With his unique voice and contagious energy, he will tug on your heartstrings and leave you wanting more. He has been playing piano and singing his heart out since he was a little boy. His way of weaving stories into songs makes you feel like you are physically living inside the song. Zander is motivated every day to write "that" song and doesn't plan on stopping until he does.
Watch Now