How a small car with big sound is helping six aspiring Nashville musicians break into the industry.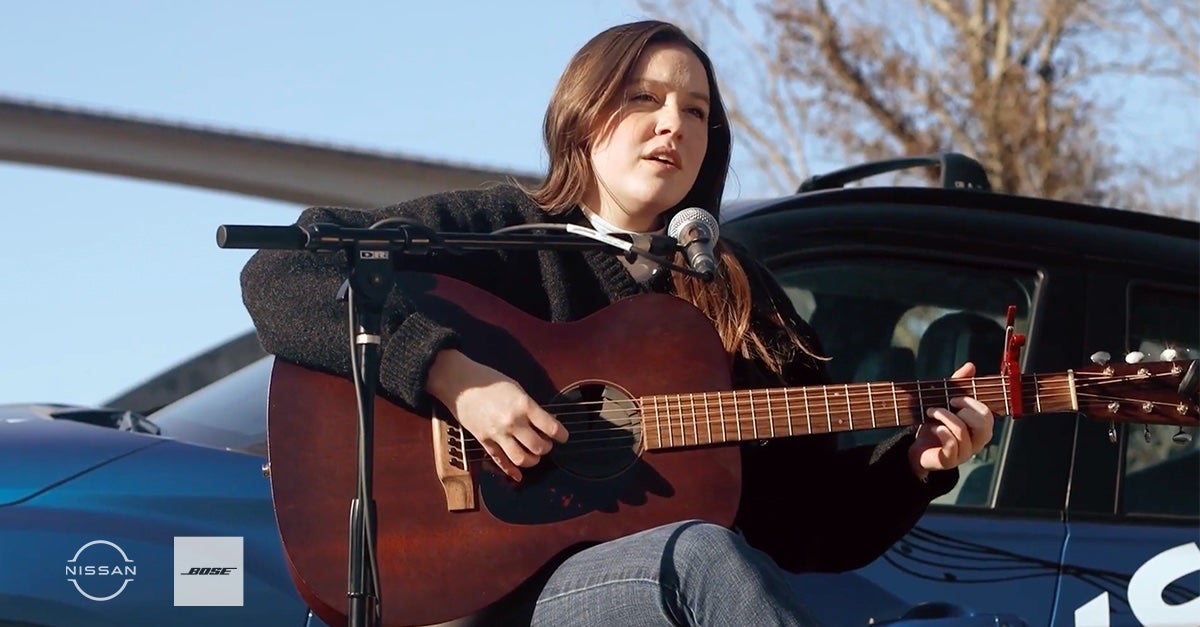 Bose and Nissan are teaming up to give six Nashville music students the opportunity to break into the industry by creating their own music videos with the "Kickin' It with Kicks" campaign. Those selected are provided with a branded Nissan Kicks and a Bose portable speaker and asked to record memorable performances around the city. Nissan employees will then vote for their favorite, with the winner receiving $1,000 toward their education.
This month's winner is Gloria, a Country singer-songwriter from the small town of Luling, Texas. After she began writing songs at only seven years of age, she went on to play open mics and paid gigs in San Antonio before finding her new home in Nashville. Here she is performing "Like She Does (The Car Song)," which just so happens to be about an '01 Nissan.
Watch Now