Two iconic brands. One legendary event. Bose Automotive at Porsche Rennsport Reunion 7.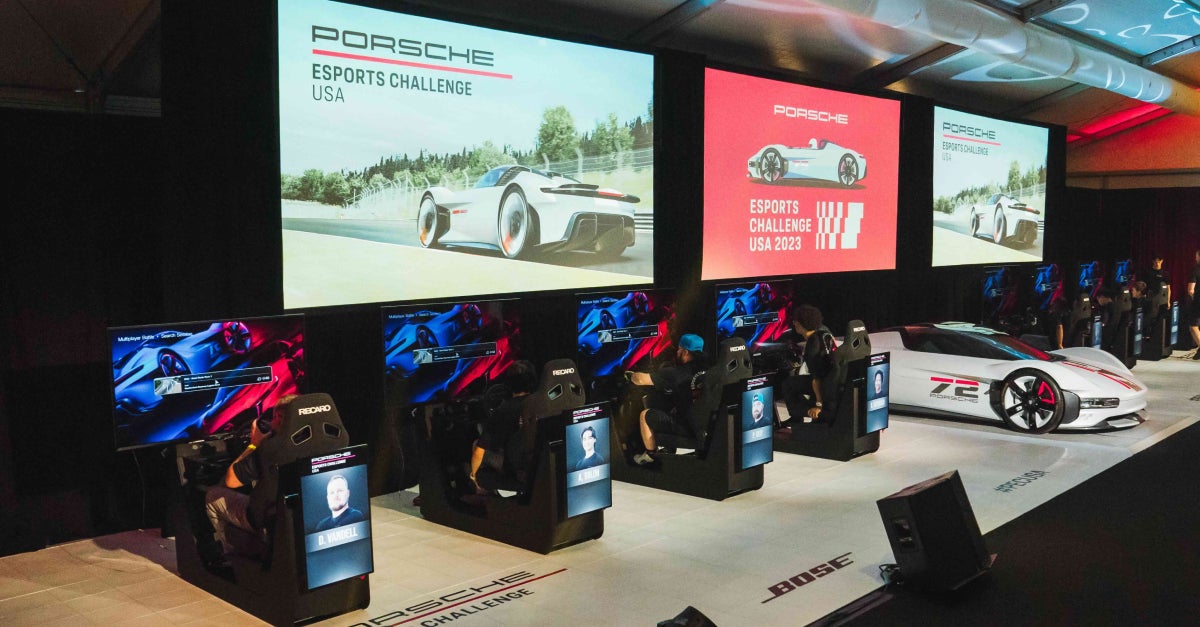 Like Bose Automotive, Porsche's Rennsport Reunion 7 was born from a passion for innovation. Part car show, part family reunion—Rennsport Reunion 7 weekend had a little bit of everything for fans and pros alike. As a proud sponsor of the event, Bose Automotive helped bring the world's largest gathering of Porsche race cars, racing enthusiasts, collectors, renowned drivers, and legendary engineers together for one unforgettable weekend at the Laguna Seca Raceway in California. The event showcased new vehicles and some of the rarest Porsche models ever made.
Bose also sponsored the "Bose Esports Arena," where thousands of drivers from all over the United States competed via Gran Turismo™ 7, a racing simulation game. Players raced Bose-branded vehicles while wearing Bose headphones. The top 16 qualifiers competed in the Porsche Esport Grand Championship.